Get a Real-Time Approval Letter
Everything can be completed with 0% actual human contact!

Transfersafe
Upload your documents from your home or work computers or phones all to be collected in one safe, secure and easy-to-access place.

Personalized To Do List
Our Easy Guides offer step-by-step instructions for loan conditions and requirements. 

Easy Request
Identify and request additional documents quickly and efficiently.

Automated Bank Statement Gathering
We can gather all necessary documents automatically and electronically such as tax records, W-2s, pay stubs, asset verification and identification of missing data.

Alternative Valuation Options
We have several valuation options that enable social distancing such as appraisal waivers, desktop and virtual appraisals, and exterior only or drive-by appraisals.
Every single signature can be done electronically and since we have flash close, the borrower could complete the closing entirely online. All documents are Esigned and notarization is completed by a secure web can with a licensed and remote notary. If there any remaining documents that need to be in person, this will be arranged between the notary and the buyer.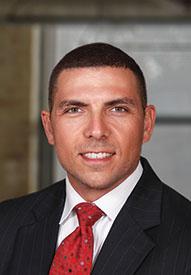 The current COVID-19 pandemic has affected many people and just about every one of us in some form or fashion. But, I've also heard and talked to many mortgage professionals that now was actually a great time to consider buying. We want to help by offer
ing mortgage solutions that enable a safe and healthy path to homeownership and we do that through digital mortgages. – 
Michal Bander, SVP Mortgage Lending  #370763
Start Your Digital Mortgage Today
Parkland Power Team is committed to our client's health and well being during this time. please call us to find out about many different ways we can promote their home and help them buy a home without and still work within the social distancing guidelines.