Cypress Pointe at Heron Bay, Parkland Fl is a  condo community for all ages in Heron Bay Parkland Florida. Cypress Pointe has its own community pool and Mediterranean architecture as well as convenient access to the Heron Bay clubhouse Plaza Del Lago and The Commons clubhouse where the tennis club, and has 3 24 hour guarded gates, and roving patrol.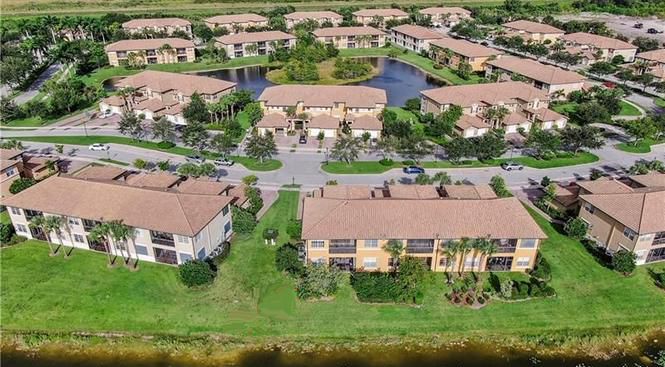 Cypress Pointe is located in the northwest corner of the luxury community called Heron Bay, in the City of Parkland Florida. Most condos were built around 2007. This elegant enclave of coach homes (one on top and one on the bottom), borders a conservation area with spectacular views of the Everglades, interior lakes and garden areas are the setting. The 3 bedroom units in Cypress Pointe offers luxury living at an affordable price and access to top-rated schools. The City of Parkland is the best-educated city in Florida, according to the 2010 Census. The Elementary, Middle and High Schools are all Top 10 rated schools.
Residents of Cypress Point are assigned to the Riverglades elementary school, the WestGlades middle school, and that Marjorie Stoneman Douglas high school. All of the schools received a 9 and 10 out of 10 by great schools.org.
Cypress Pointe of Heron Bay Parkland Florida is a great place to call home at a very affordable price. Boasts  240 condominium coach homes. One on top of the other but all Private entrances.  The homes have 1 car garages, 3 bedrooms, 2 bathrooms, and large screened covered porches.  Homes range in size from 1,450 to 1,580 square feet of living area.  Cypress Pointe offers magnificent views of two lakes and garden areas along with a fountain in the center round-a-bout of the community and the beautiful Florida sunsets overlooking the preserve.
Cypress Pointe Heron Bay parkland fl condo search. 
Cypress Pointe of Heron Bay Parkland Florida enjoys the  A-rated Parkland schools, fabulous parks, the YMCA, temples, churches, 24-hour Wall-Mart, Publix, banks, restaurants. Everything you need for your everyday needs is within minutes of your home. On a nice day, you can use the sidewalks and enjoy the cool breezes of this wonderful oasis for walks or bikes. Cypress Pointe of Heron Bay Parkland Florida is minutes to the Highways, airports and sunny Florida beaches and waterways.
There are a number of sites on the internet that will give you 'estimates' for what your home will sell for. These sites use public records and usually some kind of algorithm to try to produce a value for your home. These sites also publicly state their 'error rates'. That means they aren't correct, they are simply an estimate based on incomplete data. We would love to do a free comparative market analysis of your home or condo on Cypress Pointe Heron Bay Parkland Florida and let you know what could expect to get in today's market if you are considering selling. Our valuation is based on up to the day data for homes or condo units that have recently sold in the area. Our valuation is not based on a formula that relies on public records which can take months to update. Condo association fees are roughly $475-$525 per month and cover all common area maintenance, landscaping, exterior building maintenance, on-site common areas, and management. (Please check with current listings on exact prices for homeowner association fees and dues as these may change over time)
Residents can choose to enjoy their own neighborhood pool or conveniently access all the activities offered at the two clubhouses, The Commons and Plaza del Lago, included in their monthly maintenance payment. Cypress Pointe is an excellent community for small families, empty nesters, retirees, or investors looking for a second home in South Florida. Cypress Pointe offers the best of Florida living in one of the top communities in Parkland with resort-style club amenities, pristine natural surroundings, A+ rated schools and convenient access to major highways and metro areas.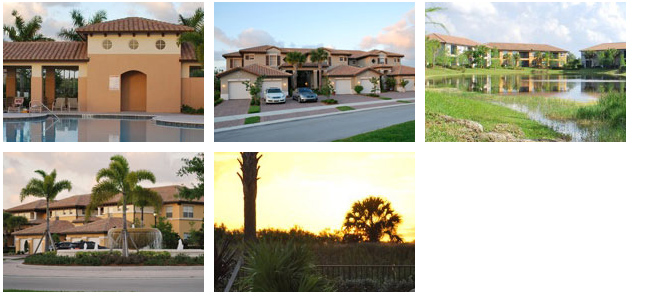 Click to enlarge site plan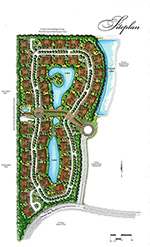 Models
Just Listed Cypress Pointe Heron Bay Real Estate