New Construction in Parkland
Find the Best Luxury Real Estate Agent in Parkland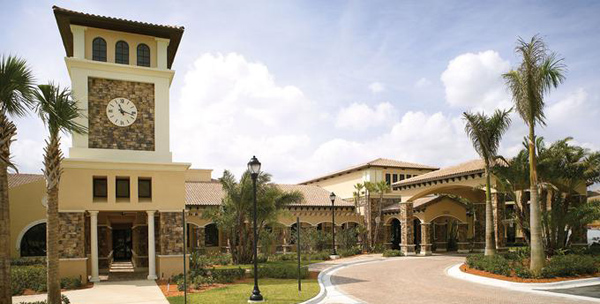 Parkland Fl. New Construction in South Florida 2012-2013
Ed Poirier and Rubin Wites are not just Realtor s we are business people who happen to be Realtors. Lea has a Masters Degree in fine Art, was a new construction project manger for 11 years form 1989 -1991, then went on to Training and IT director for Prudential Wites Realty, before it was sold to Prudential Florida WCI Realty in May of 2000. Rubin has a degree in finance, owned and operated one of the most successful Local Real Estate firms for 20 years before selling it. Together we have developed successful marketing programs that have enabled us to be among the top 1% of all Realtor s Nation Wide. Today's market is no different than any other and it requires aggressive marketing plans to enable both the Buyers and the Sellers that we work with to achieve their goals, that is what we excel at and if you would like more information on how we can help you as either a seller or buyer to your Benefit please contact Ed Poirier or Rubin Wites 954-295-8015
New Construction means Brand new homes that have never been lived in.
These new homes may also be pre-construction or Builders specs:
Meaning that the builder has built the home under the assumption that a buyer may want to purchase the home and would need it a bit sooner than the normal time it takes to go through the long process of new construction. Buying a new home is a complicated undertaking that involves more decisions than buying an existing home. A qualified Realtor is a must. The agent sitting onsite for the builder is not representing your needs. Having a Realtor represent you is a service that in the State of Florida does not cost any more money to the buyer. The builder has a fee incorporated into his home price for the purpose of broker participation. Legally he builder must have one set of prices for both buyers represented by a broker and others.
The builder will pocket the difference when you do not have representation.
Builders like having buyers represented by Realtors it is why they will bring Realtors into their sites and wine them and dine them so that they will bring buyers in the carloads to their new construction sites. Buyers that are accompanied by a Realtor such as Lea & Rubin are usually well qualified and that wastes less time of the on site sales person.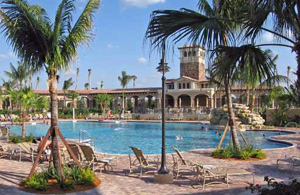 New Construction and Registering
It is very important to understand how buyers should visit these new construction projects…..
Never go with out Lea OR Rubin. – If you do and purchase within the next 3 months Lea & Rubin can not represent you on that new construction site. Most people do not understand that Lea & Rubin can explain and simplify some of the maze you will go through from the initial negotiations to the walk through and the closing.
What is not included in the new home email us or call 954 802 8451
One of the trickiest aspects of purchasing a newly built home is identifying what's included, what's not included and which upgrades you want to purchase. Ed Poirier and Rubin Wites having had so many years experience in building their personal homes and sitting on site representing builders for over 10 years, can help with those choices and those negotiations; the individual buyer usually does not have the understanding and experience to get the most for your money in these circumstances.
What Buyers must know when buying New Construction!!!
Buying a new home is a complicated undertaking that involves more decisions than buying an existing home.
Here are some questions to consider:
1. How can I find a reputable builder? When using Ed Poirier and Rubin Wites in most cases they will be working as a buyers agent representing your needs. We will be glad to give you our opinion of the builder's track record. We may register you at their project even go so far as to show you their home. However we will do our best in representing your needs and explain how the development, the homes, the builder and the demographics compare today and for future value.
2. What factors should I consider in selecting a lot within a new subdivision? The first step is to get a broad overview of the development and find out where various types of buildings will be constructed. Be wary of buying a home in a community that's largely unplanned and undeveloped.
3. Why pay an upgrade price for a LOT. Location is the cornerstone of what holds true value. If you have the ability to pay more for location do so. That is something you can always recoup. Water lots, over sized lots, backing up a golf-course lots etc. are all desirable and will cost extra.
4. Find a floor Plan that suits your lifestyle. This is sometimes difficult in that the homes may only be on drawings, but Lea Plot kin & Rubin Wites can usually make that home come to life for you . The understanding of blueprints and the resale market can allow for finding similar looking re sales and show the similarities.
5. Is it a good idea to use the builder's mortgage financing package? Possibly, depending on your personal financial situation and needs. "A lot of builders have incentives [to encourage buyers to use the builder's financing]. The builder may pay for the title policy or pay a portion of the closing costs. Sometimes, they will run a special if they need to sell [certain homes] within a certain time period: Ed Poirier and Rubin Wites can certainly help you in finalizing that decision.
6. Should my new home be inspected by a third-party professional home inspector? Some say "Definitely," and others say it is not necessary. An inspection is a smart-money investment even though the home is new. The home should come with a builder's warranty. Read the warranty carefully and note what's covered and for how long.
7. Will my new home be ready prior to my scheduled move-in date? Lea & Rubin Will help you understand the move in time frame. Do not count on it ever being early.
More on newly built homes:What is Included in your home?This is probably the trickiest part of your new construction purchase and where Ed Poirier and Rubin Wites can be of help. Generally if it is not written down and include in your contract it is not included.
Here are some questions to consider:
1. What's included and what's not? what you see in the builder's model will not all be included in your own new home. In addition to window coverings and ceiling fans, items to ask about include landscaping, fences, appliances, crown moldings, tile floors and counter tops, whirlpool tubs and other luxuries. It is true that some builders include an oven, range and dishwasher, but not a refrigerator, for example. Others may include the refrigerator ,sod up to a certain amount of square feet, city code on shrubs( what does that include)? This is where Lea and Rubin are most helpful.
2. Can my new home be fully wired for a computer network and home automation products? Many builders now offer cat-5 wiring standard or as an upgrade.
3. Which upgrades should I purchase? Kitchen and bathroom upgrades are generally the best value. For example, a higher grade of flooring usually is a good investment but not always going from carpet to tile is a good idea but upgrading to the most expensive tile may not be a dollar value you will get a return on when selling. On the other hand, some items are best purchased separately. "Adding a builder-installed microwave oven might cost twice as much as purchasing one yourself later unless it is a standard feature. And, you would want to install your window coverings afterwards too. In general builders charge a High-margin for upgrades they are a convenience for the buyer, another item that the builder needs to make sure is different from the norm and a profit booster for the builder.
4. Will upgrades delay the completion of my new home? Not usually unless you outside of the builders normal routine for upgrades.
5. Finance or mortgage my upgrades? The answer depends entirely on the type of investment and asset strategy you have now. Your accountant can help you make that decision.