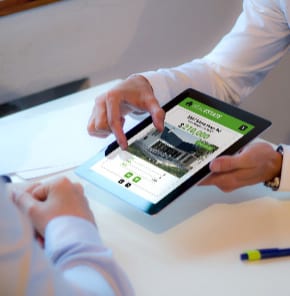 When you think about looking for a new home, one of the first questions that probably comes to mind is: "What type of property can I afford?" That's an important question because your price range is a major determining factor in the types and sizes of homes you should be viewing. You don't want to waste time looking at properties that are beyond your price range. At the same time, you don't want to purchase a less-than-ideal home, only to realize later on that you could have afforded more.
So how do you determine what type of new home you are qualified to purchase?
Contact Melissa Hoff Roth & Ed Poirier to assist you with all of your buying and selling needs. We have many full time agent speaking many languages to help you. We help you with your Real Estate needs from Jupiter to Miami and the Everglades to the Ocean, Parkland, Coral Springs, Weston, Fort Lauderdale, Boca Raton and Miami. Call Melissa and Lea at 954-817-8401 or 954-295-8015, melissa@melissahoffpa.com or leaplotkin@gmail.com.
The first step is to find out what your current property would likely sell for in today's market. I make that calculation for clients all the time. It involves reviewing what homes similar to yours have sold for recently, as well as other data — such as special features your home may have that are likely to boost the selling price. Once you know the current market value of your home, subtract any outstanding mortgages and estimated selling expenses, and you'll end up with an amount that can be applied to the purchase of your next home. (You may also have other funds you want to use.)
The next step is to talk to a lender or mortgage broker to see how much of a new mortgage you qualify for. (Call me if you need a recommendation.) It's important to get a Pre-Qualification or Pre-Approval. That makes the offer you make on a new home more credible. If you want to find out the types and sizes of homes you can get into, give us a call. we'd be happy to show you the possibilities! 954-295-8015