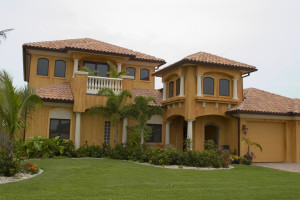 Parkland Power Team in Parkland, FL, is your go-to agency when you are looking for homes for sale near good schools in Parkland, or South Florida in general. Our expert team has the area covered from top to bottom with listings of homes that suit your needs and the needs of your family, including homes for sale near good schools. Give us a call today (954) 802-8451 to speak with one of our real estate experts about buying a home near a good school. We will be more than happy to assist you.
Below is a quick rundown of some advantages and disadvantages of living near a school:
Advantages
Walking distance–If the house is near an elementary school and you have young children, you can have peace of mind knowing that they will be close. If they are age-appropriate to walk to school by themselves, you can have a greater sense of comfort with the short distance they'll be walking.
Higher property values–If the home is in a good school system, this can get you a higher resale value when the time comes to sell your house.
Safe neighborhood—the police and local authorities monitor school zones more closely.
Access to playground, track, football field, baseball field—easier access to playing fields encourages regular exercise and a healthy lifestyle.
Disadvantages
School buses driving in and out of the neighborhood.
Parking–parents might park in front of your house while waiting for their kids at pick-up or drop-off time. If the school has inadequate parking, expect that parked cars will be lined up and down your street, especially if an event is occurring. This can be one of the biggest (and annoying) inconveniences.
Noise from school events–If the house is near a middle or high school, you might hear band kids practicing or football games on a weekly basis after school. Depending on the proximity, you might hear school bells ringing between class periods.
School emergencies—schools can have fire drills or emergencies that will draw many loud police cars or fire trucks.
However, the advantages far outweigh the disadvantages, especially when you find the perfect home in the perfect school zone.
If you are looking for homes near good schools in Parkland – or South Florida in general – give us a call, or stop by our office: 11505 Carrington Ave; Parkland, FL 33076. We will help you find the ideal home for you and your family. Contact Parkland Power Team today!