Homestead and Portability in Coral Springs Florida and Parkland Florida
If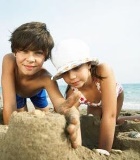 you closed on a property last year in Coral Springs Florida and Parkland Florida or really anywhere in Florida between January 1, 2017 and December 31, 2017 and you haven't already filed for homestead  and possibly portability (if you owned another property in the last 2 year  in Florida) you still have time to do it until March 31 2018.
Homestead and Portability in Coral Springs Florida and Parkland Florida is very easy process today you can do it all on line and not only do you save money on your real estate taxes but  you will also cap the value of the home, and it will not be able to go up any more  3% any one year,  which is very important as values start going up. Florida Pursuant to the 1992 "Save Our Homes" (SOH) Amendment to the Florida Constitution, the assessed value of your Homestead property can increase by no more than 3% above last year's assessed value (or the consumer price index, whichever is less). The Florida Department of Revenue certifies the annual percentage amount for each year.
http://www.bcpa.net/soh.asp The only way your assessment can increase more than this is if there is a change in ownership, or you made physical improvements (build an addition, converted a garage into a new room, etc.) to your property that was not included in last year's assessment.

This process for homestead and portability  filing  in Coral Springs  and Parkland Florida is done the first time, you do not have to do it again unless you move.   BCPA.NET http://bcpa.net/homestead.asp Homestead Exemptions are NOT transferable … But You Can Move Your Savings on your homestead on your Coral Springs Florida and Parkland Florida home with Portability AND a new Homestead Application.
Homestead Exemption and possible portability  in Coral Springs Florida and Parkland Florida does not transfer from property to property. If you had this exemption last year on another property and moved, you must file a new application for your new residence. Notify the Property Appraiser to cancel the exemptions on your former home. The sellers' exemptions will not carry over beyond the year of the sale: you MUST apply for your own exemptions. Florida's Portability law allows property owners to transfer their "Save Our Homes" benefit earned on a previous Homestead property to their new Homestead property.  If you are applying for a new Homestead Exemption AND you held a Homestead exemption on a previous property within the last 2 tax-years anywhere in Florida, you should also submit a Portability application with your Homestead application. Note:  a Portability application transfers any tax savings you have earned, but it does NOT transfer your Homestead exemption from one property to another.  You MUST first apply for a Homestead exemption in order to be eligible for Portability. Click here to begin the online Homestead application process and you will automatically be prompted to print and complete a Portability application if your application information indicates you held an eligible Homestead exemption on a previous Florida property.
YOU CAN FIL

E NOW FOR A 2016 HOMESTEAD EXEMPTION! You can file today for 2016 exemptions. This includes homestead, disability, widow/widower, granny flat, and portability, deployed military and non-profit exemptions. If you miss the March 3, 2016, deadline to timely file to any exemptions, Florida law allows you to "late file" for 2015 exemptions until September 17, 2017. Note: Per Section 196.011(8), Florida Statutes, we cannot accept any exemption late applications once "late filing" deadline closes. To apply for a 2016 homestead, simply click here to use our online Homestead Application system. To apply for other exemptions, visit our Download Forms page to find the appropriate application. Questions? Please contact our Customer Service & Exemptions Division at 954.357.6830. Note: Due to a quirk in state law, pre-filing before January 1, 2016, is not permitted for the low-income senior exemption.
Key Contact Info: Email Us, Call Us, Visit Us. Location: Our MAIN OFFICE is located the Broward Governmental Center at 115 South Andrews Avenue, Room 111, in downtown Fort Lauderdale (just south of Broward Boulevard). N Click Here for More Phone Numbers and Email Addresses
Ed Poirier & Rubin Wites || Berkshire Hathaway HS Florida Realty 2780 University Dr CS Fl 33065   call us! P:954-295-8015|E: leaplotkin@gmail.com |
| www.heronbayrealestate.com | | www.FloridaWaterfronts.com | | www.e-buyhomes.com
|www.luxuryfloridaliving.com| | www.new.parklandpowerteam.com
Our Knowledge empowers you !