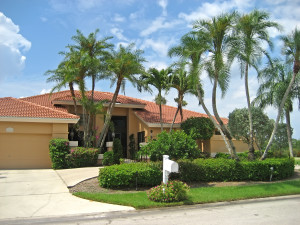 We all want the best for our children. One of the most important decisions when raising a family is to find a community located near good schools. That's where Parkland separates itself from other towns and cities in South Florida. This gorgeous community offers some of the best public and private schools in the Sunshine State. To find the best real estate listings near good schools in Parkland, there's only one team of real estate agents that offer more than 35 years of experience in helping clients find the home of their dreams. That's why more buyers turn to Parkland real estate agents Ed Poirier and Rubin Whites of the Parkland Power Team.
Your child's education is important and so should your choice of place to live. The City of Parkland is home to some of the finest public and private schools in Broward County. It's the reason so many families are choosing this beautiful city to call home. All of Parkland's schools are highly rated and are among the most respected in Broward County. They include:
To find real estate listings near good schools in Parkland, it's important to have a real estate team you can trust. Ed Poirier and Rubin Wites have helped countless buyers find the home of their dreams since 1978. There are so many important factors that go into choosing a place to live. But few are more important than your child's education. Over the years Lea and Rubin have seen Parkland grow into a vibrant community where residents take pride in living the South Florida lifestyle to its fullest.
Just like its name suggests, Parkland is filled beautiful areas and communities which encourage children to flourish. The city is filled with gorgeous parks, perfect for the entire family. The city also offers great programs for youngsters from youth sports to camps and great schools. It's the perfect place in South Florida to experience luxury living at its finest. Whether you're looking for real estate listings near good schools in Parkland or seeking country club homes for sale, Parkland Power Team is committed to looking out for the best interests of each client.
Take the first step to discovering your own corner of paradise. Contact the real estate agents in Parkland with more than 35 years of getting results. When it comes to finding new homes for sale in Parkland, there's no better source than Ed Poirier and Rubin Wites at the Parkland Power Team. Discover luxury living in South Florida its best. Call today. 954 802 8451