PARKLAND FLORIDA HOME SALES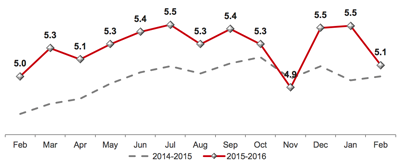 PARKLAND FLORIDA HOMES SALES SLOWED THIS FIRST QUARTER
The National Association of REALTORS® reported home sales at a seasonally adjusted annual rate of 5.1 million homes for the month of February. This was a decrease of 7.1 percent from January, but an increase of 2.2 percent from February of last year. Currently, 2016 is outpacing 2015 by approximately 650,000 total home sales
PARKLAND FLORIDA HOME PRICES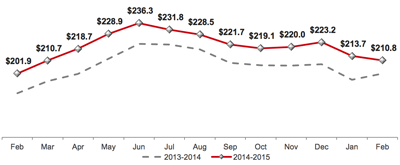 The median home price was $210,800 in February, which was down 1.4 percent from January but up 4.4 percent from last year. The median home price has grown by nearly $9,000 in the past year alone.
PARKLAND FLORIDA HOME INVENTORY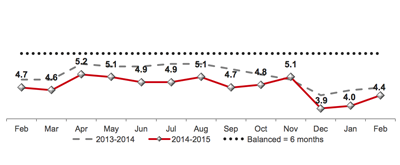 There was a 4.4-month supply of housing inventory in February, up from 4 months in January. The total number of homes for sale in February increased by 3.3 percent to 1.88 million homes nationwide, but that was still 20,000 fewer listings than February of last year.