When it comes to real estate listings near good schools in Parkland, Parkland Power Team of lea Plotkin & Rubin Wites  is the top Real Estate team you can count on to help you find exactly what you are looking for. We can accommodate you and your family if you are looking for great homes near good schools in Parkland Florida.
You'll pay more to live in a good school district like Parkland
Parents of school-age children often pay attention to school performance ratings and are likely to pay more to be near public schools with higher scores. Buyers who have children or are planning to have children will likely use this type of criteria as the most important part of their search.
The upside to this is: A school's high rating often drives up the prices of homes in that school's district. Even if you don't have children, you'll still pay more to be near a good school. Schools basically establish an area as a good location. And as any real estate agent will tell you, location matters.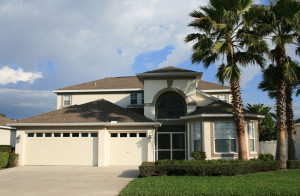 A good school district might protect you from the real estate market's ups and downs
Even in a down market, an excellent school can be the rising tide that lifts all nearby home prices.
Markets turn faster and harder these days. Buying in a strong school district can help protect your home's value in a declining market. It's a "safer bet."
Buying near a good school is good for resale
Real estate never comes with guarantees, of course. But it's certain that parents will always want the best school they can afford for their children. In markets good and bad, home buyers should think about resale when seriously considering a home. Buyers, before moving forward on a home, should immediately think like a seller. The location, and in particular the school district, should be considered.
Always pick the home that's right for you
School districts and their boundaries, even if you don't have children, should be on every buyer's radar. Though schools should factor into your thinking, don't let them top your real priority. The right home for you should be one where you feel comfortable and in a location that makes sense to you. Finally, it has to be the right home in terms of size, style, condition and price.
Give us a call today at (954) 802-8451, or come into our office located at 11505 Carrington Ave; Parkland, FL 33076 to speak with a real estate agent about putting you in your dream home in the perfect area.