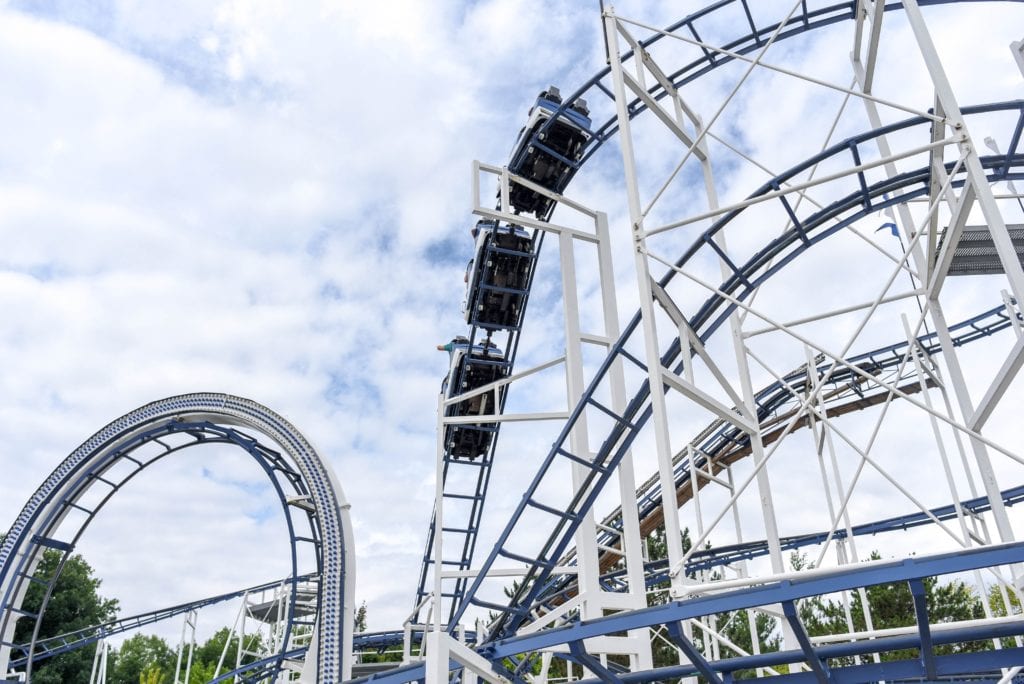 Interest rates for a 30-year fixed rate mortgage climbed consistently throughout 2018 until the middle of November. After that point, rates returned to levels that we saw in August to close out the year at 4.55%, according to Freddie Mac's Primary Mortgage Market Survey.
After the first week of 2019, rates have continued their downward trend. As Freddie Mac's Chief Economist Sam Khater notes, this is great news for home buyers. He states,
"Mortgage rates declined to start the new year with the 30-year fixed-rate mortgage dipping to 4.51 percent. Low mortgage rates combined with decelerating home price growth should get prospective home buyers excited to buy."
In some areas of the country, the combination of rising interest rates and rising home prices had made some first-time buyers push pause on their home searches. But with more inventory coming to market, continued price growth, and interest rates slowing, this is a great time to get back in the market!
In Parkland ,  Coral Springs and Weston and Greater Fort Lauderdale  we are seeing more inventory  available,  owners are more realistic. Buyers that have been on the side lines can now  find a home and close  on it with out the fear of runaway interest rates. 
Will This Trend Continue?
According to the latest forecasts from Fannie Mae, the Mortgage Bankers Association, and the National Association of Realtors, mortgage rates will increase over the course of 2019, but not at the same pace they did in 2018. You can see the forecasts broken down by quarter below.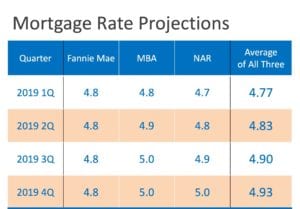 Bottom Line
Even a small increase (or decrease) in interest rates can impact your monthly housing cost. If buying a home in 2019 is on your list of goals to achieve, meet with a local real estate professional like us and our team  who can help prepare you to take action to find the right home in the right neighborhood.
 "the  above article was taken from Keeping Current Matters"