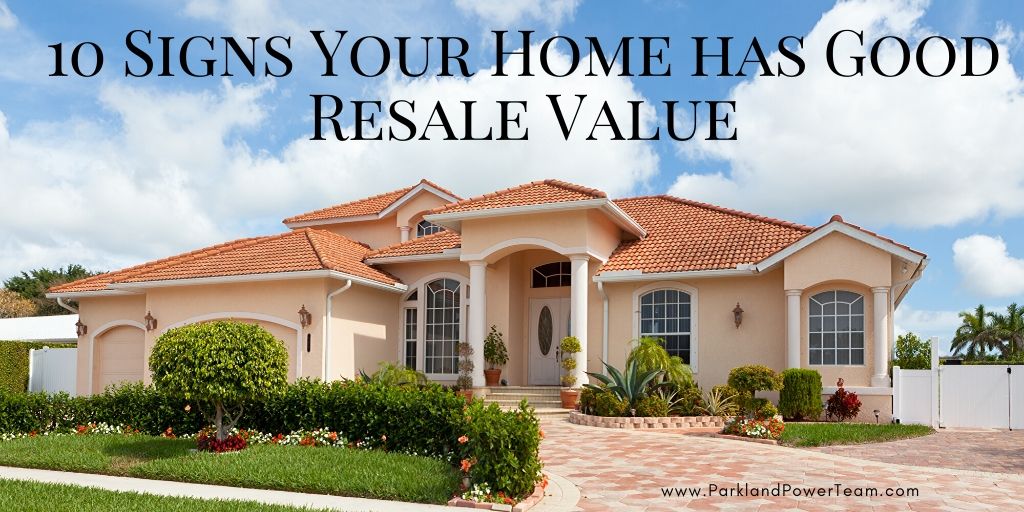 When it comes to selling a home, no one says "well I don't really care if it sells for top dollar." Unless for some reason you are highly desperate to get out of your home you are trying to get as much money from the sale of it as possible.  
What a home will sell for is affected by many factors including the standards of the correct listing price, neighborhood and market conditions. There are also other factors that help play into a home selling for top of the market value. Read on for 10 Signs Your Home Has Good Resale Value
Great Curb Appeal
When it comes to selling homes, the first impression is a big deal. The first view your buyer will get of your home is from the street. If the house looks appealing from the outside then they will want to see more of it. They will find a way to get a look at what is inside. There are many factors of curb appeal that make a home more pleasing to the eyes of the general public one of the biggest ones is the condition of the front yard.  
Zoned Public Schools are Highly Rated
This is one of the main things families with young children look at when shopping for homes. They want to make sure their new home is within the boundaries of a great school because the school their child goes to is very important. Homes within the zoned boundaries of great schools have better resale values because people want to live there.  
Nearby Amenities
Homebuyers want a nice quiet and peaceful place to retreat away from the world and get comfortable in, but most of them don't want to live like a recluse. They want to be within a short distance of desirable destinations with shopping, dining, and weekend activity. Homes within a short distance of running errands or having something to do have higher resale value. If your home is within walking distance the resale value becomes even higher.  
Safe Neighborhood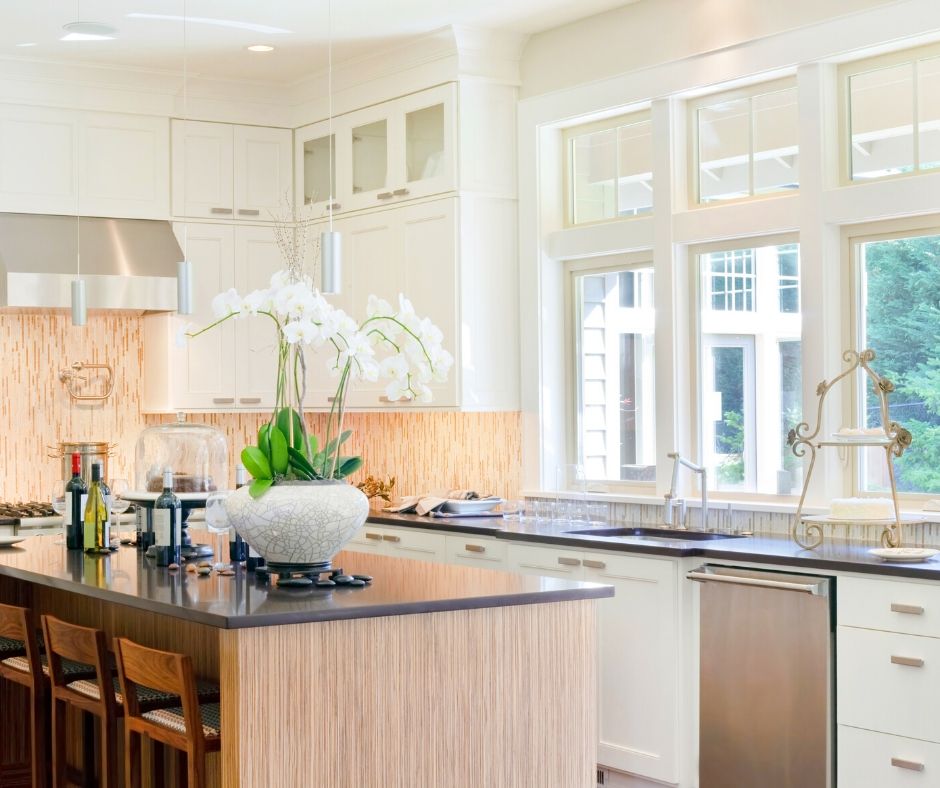 This one probably needs no explanation. Ask anyone if they prefer to live in a safe neighborhood with low crime rates and the answer will be a resounding yes. Safe neighborhoods are desirable neighborhoods making the homes in them of higher value.  
Quiet Neighborhood
Most home buyers are looking for a home that they can find comfort in. For a majority of people, part of that comfort requires little to no outside noise and distraction so that they are free to relax in peace whatever way they want. It is hard to do that with constant train noise or nearby live music venues, and the sounds of people partying into the early morning hours. Yes, there will be some people searching to be in the center of activity, but most buyers want a place of sanctuary. This is why homes in quiet neighborhoods generally bring higher sales prices.  
Related: Helpful Move-in – Move-out Checklist
3+ Bedrooms and More than One Bathroom
A majority of homeowners are families or people intending to have families in the near future. According to Realtor.com homes with 3 or more bedrooms are looked at as family-friendly. Having more than one bathroom is essential for families that want to avoid having to wait for long periods of time to use the bathroom or get creative with scheduling shower time. Family-friendly homes are currently selling faster and for higher listing prices.  
Great Overall Condition
Today's buyers lead much busier lives and as such the majority of them are looking for homes that are move-in ready. This means they want a home that is updated and in great condition with no pending repairs needed. Homes that people can just move their stuff into and begin living their new adventure sell much easier.  
Storage Space
The fuller and more busy our life become the more things we acquire. If you have a family you no doubt have a larger number of belongings. Homes that have plenty of storage space allowing people to live their lives easier and not swamped in belongings are highly desirable.  
Related: How to price a home right the first time
Larger Lots
Large lots are sought out by buyers who want to garden, entertain, or just prefer a little more space from the neighbors. On a cul-de-sac, the homes at the end of the semi-circle usually sell for more money compared to the neighbors on the same street just a few doors down at the corner/crossroads. This is because the lots on the back of the cul-de-sac are bigger (and see less traffic).  
Upgrades
If you live in a neighborhood where the homes are what is referred to as cookie cutter (all almost the same as if someone cut them with the same mold) it is highly beneficial to have upgraded features inside the home. If there is a home for sale that looks almost identical in a neighborhood, the home with the nice hardwood floors, granite counters, and gourmet appliances is probably going to sell first. 
More Good Stuff:
20 Places You Should Be Cleaning When Listing Your Home
How Much Value Does a View Add to a Property?