Many times an online listing can tell you a large amount of information about a home. There is much more to a home listing than just the price, address, and a few pictures. You can also find out things like what schools a home is zoned for, links to information about the crime rates in an area and other general neighborhood info, as well as the DOM. The DOM may not seem like an important piece of information or even something that the average home buyer needs to be concerned with, but it actually is a very valuable piece of information.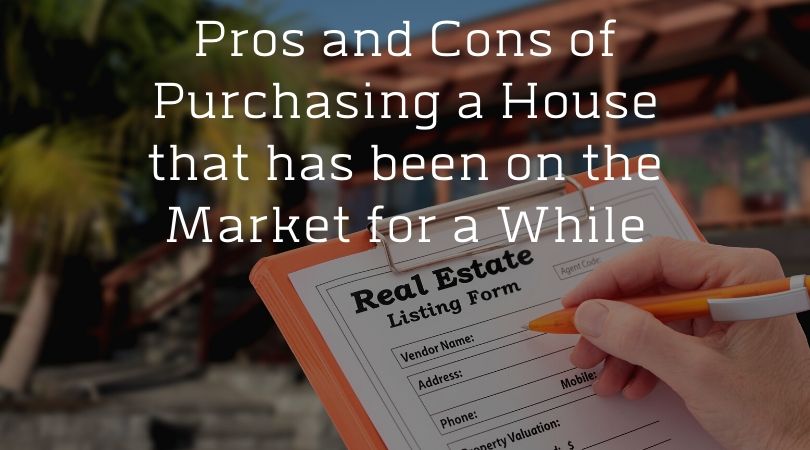 The DOM stands for the Days On Market. This is the number of days the home has been for sale since it was first listed on the MLS. This number can give you insight into how buyers may be reacting to the actual overall condition of the property and if it is priced above or below fair market value.  
Properties with a high DOM number are commonly called stale listings because the home has been sitting for sale with no offers for some time. A stale listing usually causes a few reactions from buyers when they come across them: some buyers believe there must be something seriously wrong with the home for no one to have purchased it already, or they think they will have a lot more bargaining power and will be able to purchase the home for a much lower price.  
What usually happens with a stale listing? Is there something wrong with it or is it a chance for a bargain?
Conditional Reasons a Listing May Be Stale 
A home with a high DOM could very well have an issue that is not obviously seen until the inspection process in a home happens, but sometimes a home listing can be stale for other reasons that have nothing to do with the overall shape of the home. Some other reasons for a stale listing can include:  
 An oversaturated or buyers' market. This simply means there are a ton of homes for sale in a certain area and there are more homes for sale than current buyers looking to purchase. 

 

The home is just simply overpriced. The buyer wants too much for the home or has priced it above market value. Buyers are not going to look at a home priced for more when they can get something similar in the same area for less money. If the homeowner decides to lower the price that is shown on the listing it tends to make buyers believe something is wrong with the home. 

 

The home went into contract and the buyer couldn't secure a loan to complete the purchase so it had to go back into an active listing status. 

 

There may not be anything structurally wrong with the property, it just might be 

cosmetically ugly. Maybe the home is out of date or the yard has not been cared for in the most pretty way.

 
Is a Stale Listing a Better Deal? 
Sometimes a home that has been on the market longer can give buyers more bargaining power.  
Market value is a reflection of what buyers are willing to pay for homes, not a marker of what a seller expects to receive. If there is no demand for a home and it has been sitting for sale for a while, a seller may be willing to accept less than listing price. Many good deals can be found by taking a chance on looking into a stale listing.  
Don't go into a low offer on a stale listing expecting that the offer will automatically be received though, sometimes a buyer is not desperate to sell and they do not mind holding out until they get the price they have set in their mind. It is a good idea to have your buyers' agent communicate with the seller to determine if bargaining or negotiating a lower price is worth the time.  
If you are hoping to purchase a home that has been on the market for some time at a lower price than market value just be sure to put in a contingent offer upon inspection, as you should do with any non-foreclosure or short sale purchase. You don't want to pay less upfront for a home only to be paying much more when a hidden and very expensive issue comes to light.  
Always have an inspection done, especially on a stale listing. This way you can end the contract without any penalties should there be something significantly wrong with the home. 
If you are looking to buy a home in Parkland Florida, I have a knowledgeable team ready to help you through the entire buying process. Contact me anytime!  
Related: