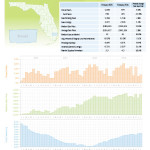 These are details of the housing Market in parkland florida & Coral Springs Florida & Boca Raton. the PDF will down load slowly but they will be worth your while.
The GFLR MLS Statistics provide invaluable information and stats on the housing market. Find out how many new listings, the available inventory, and sales for a particular month. Since 2005, GFLR has also been providing the Broker MLS StatsPak as another great member benefit.
These expanded Statistics break down and expand the statistics into smaller, more detailed slices of information.
January Broward-County-2015-01.pdf                            February Broward-County-2015-02.pdf
Jan.Palm-Beach-County-2015-01.pdf                              February-Palm-Beach-County-2015-02.pdf