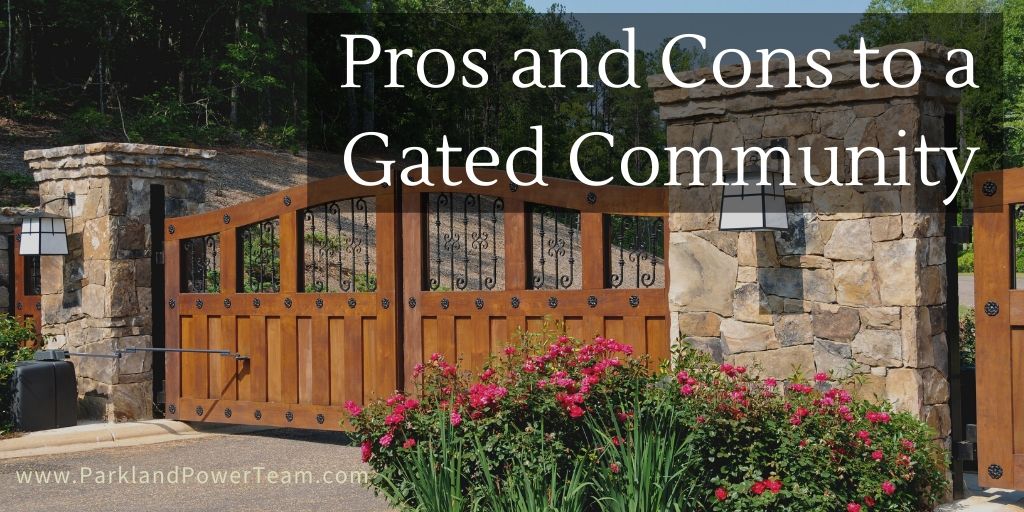 In Broward County Florida there are plenty of gated communities, in fact, nearly all of Heron Bay is behind a gated entrance. We all know the stigma of a gated entrance; it presents security, wealth, and affluence, but are there any disadvantages to living in a gated subdivision?
Each community and subdivision has its own homeowner association, which regulates the rules and authority behind a gated entrance and those qualified to enter. When looking for a home in Heron Bay or Parkland Florida, it's important to weigh all of the benefits and disadvantages to a gated community over a non-gated community. This may or may not be the right home for your needs and lifestyle so let's discuss the pros and cons to a gated community.
Pros to a gated community:
#1. Security.
This is probably the first thing people think of when living in a gated community. The traffic within the neighborhood is monitored, which makes people fill a little bit safer than in a typical neighborhood. Because of this, gated communities and neighborhoods tend to have a lower crime rate.
#2. Privacy.
Even more than the monitoring of security, people feel a sense of privacy in a gated community. You're not going to have people driving through the neighborhood that doesn't live there, solicitations, and people wandering or walking neighborhoods in which they don't belong.
More: Pros and Cons to Buying a house on a Golf Course
#3. Exclusivity.
Not every neighborhood in the country is gated so there's a sense of exclusivity when choosing a home in a gated community. While it may not give you the sense of a walled castle with a moat, it does give you a little bit more security that you're in an exclusive environment, tightknit community, and the sense that people will tend to look out for each other.
#4. No solicitation.
You don't need that sign that says "no soliciting unless you have Girl Scout cookies", or really any no soliciting sign because nobody's going to be wandering the neighborhood knocking on your door selling you the latest pest protection, asking for donations, or convincing you to go to their church. You simply shouldn't have any solicitations in a gated community.
More: What you should know about buying an older home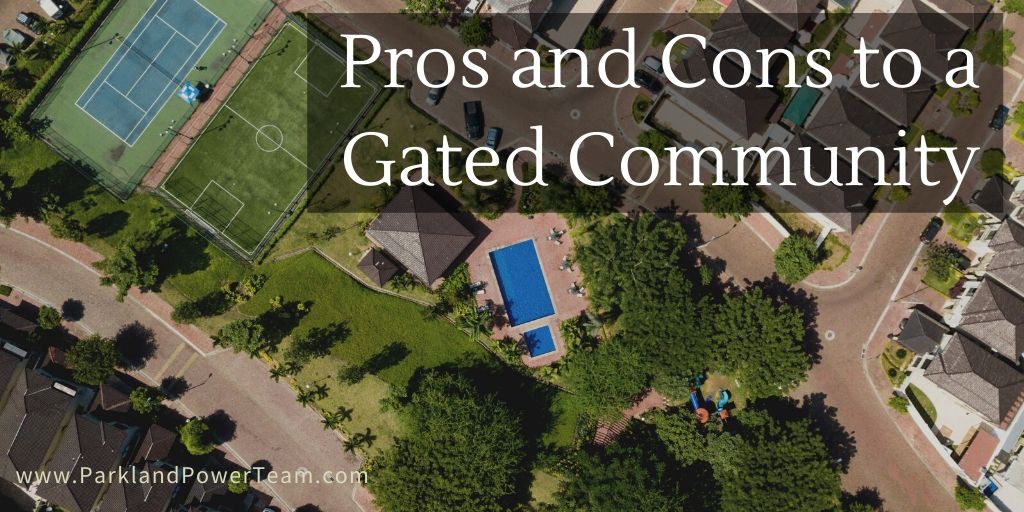 Cons to a gated community:
#1. Higher fees.
The maintenance of a gated community nationally comes with the maintenance fees to maintain the gate. Most of these communities have homeowner associations, which require monthly, quarterly or annual fees. These can be as little as $25 a month up to several thousands of dollars each year. Of course, it also depends on what other perks the neighborhood has such as a community swimming pool, tennis courts, or membership to the golf course.
Additional: How to choose an active adult community
#2. Stricter regulations when selling.
When selling a home in a gated community you may have potential rules and regulations when it comes to selling a home. You may not be able to put up for sale signs in your yard, but rather at the entrance of the community or not at all. This could be a deterrent for some buyers.
#3. The sense of being watched.
Some people love the sense of security they get from being monitored while others completely turn away from that idea. Chances are, nobody's watching you 24/7, but, if you don't like to be monitored at all, I gated community may not be for you.
Related: 5 Things to Keep in Mind if You're Buying a  Home This Year
#4. Stricter rules.
As with any home in an association, homeowners are expected to play by the rules and regulations of the community. You may or may not agree with this. Regardless, you will need to abide by the CC&Rs, which stands for covenants, conditions, and restrictions.
There are pros and cons to just about any type of neighborhood out there. A gated community is a popular choice for many retirees and affluent homebuyers throughout South Florida, however, there are trade-offs when it comes to buying a home in a gated community. You'll have to inform friends and family about the gate code and school bus stops, public transportation, and daily services are going to be outside of the gate, something to consider.
For more information about gated communities in Parkland Florida, Heron Bay, or anywhere in Broward County, browse our website or contact our office today for a complete list of gated communities