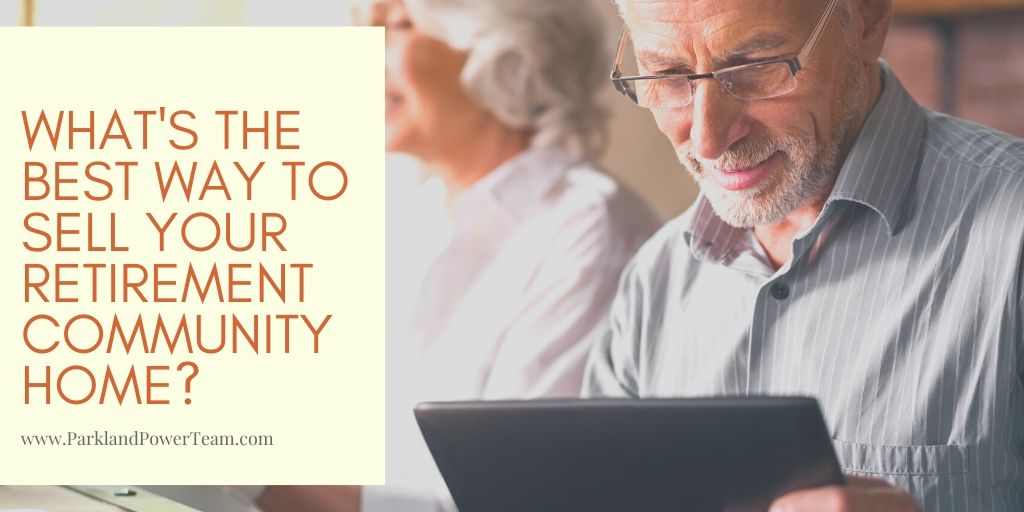 There are many different reasons someone chooses to sell their retirement community home in a 55+ active adult community. Now that there are an estimated 49 million senior citizens living in the United States and the number of senior citizens expected to double by the year 2060, it would seem there are plenty of people in the market to purchase a home in an active adult community.  
Reselling a home in a community reserved for residents 55 years of age and older can be a little different than the resale of a traditional single-family home and will require a different strategy for selling than with a traditional home. Here are some things to consider when selling your 55+ active community home.  
First Check Into Your Community's Rules Pertaining to the Resale of Homes
Homes in active adult communities are deed-restricted properties and many of them have a specific set of rules when it comes to selling homes.  
Common resale rules of 55+ communities can include the limitation of posting for sale signage, specifications around open houses, not allowing open houses, having potential buyers checking out the property only park in certain areas, etc.  
It is a good idea to think back to your purchasing process. What did the community require from you when you were going through the purchase? Did they ask you to submit health and financial screenings? Many times active adult communities that offer community amenities like spas, fitness classes, and other activities will ask for these items to provide proof you are in good health to participate as they do not provide health-related services or increased care.  
Related: Virtual Showings Are Giving Homeowners Peace of Mind
Make Sure You Know the Policy About Hiring an Agent
Some communities are part of larger national organizations or have their own internal sales office and have restrictions in place stating owners must sell through the community agent. Not all communities have this rule, but it is good to make sure you know if your community does or does not have rules about agents before you hire one.  
Related: Can you really sell a home right now?
Work with An Agent Experienced in Selling This Type of Property
When hiring an agent to sell your special property you want to hire someone that is experienced with selling homes in 55+ communities.  
You want to have an agent on your side who is well versed in all of the ins and outs of buying and selling homes in 55+ communities. Someone who will not be surprised or unsure of how to proceed if a hiccup in the process arises.  
More: How to Make Your Relocation as Easy as Possible
To be sure you are hiring an agent that knows the local 55+ active adult community market ask them some questions about their personal experience selling these types of homes. Ask them questions like how many 55+ community homes they have sold in the last few years. How many of these types of homes have they helped clients to purchase? What is an example of a challenge they faced and were able to overcome? What is their favorite part of working with retirement community real estate? How well do they know the particular community you live in? Have they been successful in selling a home in your particular community in the past?  
If you are looking for an agent to sell your 55+  home in Boca Raton, Parkland, or Coral Springs please contact me at any time. I am a very experienced local agent with extensive knowledge selling homes in 55+ active adult communities.  
I specialize in retirement community home and real estate listings and help buyer and sellers come together with my tough and seasoned negotiating strategies. If you're ready to sell, contact me anytime!
More Resources: IF You're Selling, Understand the Inspection Process