In the past few months, home inventory has been lower than the number of buyers looking for homes all across the country, including here in Parkland. There is a silver lining to the low inventory cloud, sellers are slowly putting their homes up for sale again.
Javier Vivas, the director of economic research at Realtor.com recently said that seller confidence is gradually improving after a very low number of homes for sale in the middle of April. He also said this is a first step in the road to fixing low inventory issues for buyers.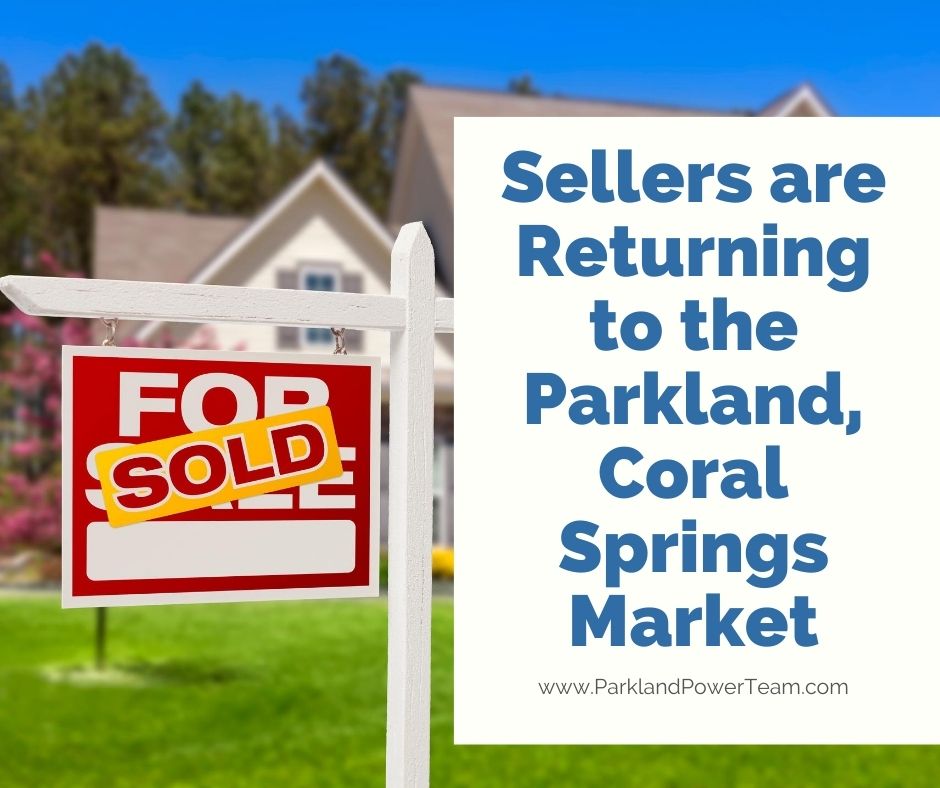 The National Association of Realtors says that the current market inventory is still low as compared to the number of interested buyers hoping to take advantage of the most affordable mortgage interest rates in years. They reported that the inventory of homes on the market at the end of June was 1.57 million and that was up from the month of May by 1.3% which is good news. But the number of homes for sale was still down 18.2% from the year before.
Related: What's the latest Local Market Reports
Right now many houses are selling faster than it takes to prepare them to be listed for sale. Currently, the inventory only accounts for 4 months at this current sales pace and many real estate experts would like to see a supply of six months to keep up with buying demands. But in the next few months it is expected that these numbers will get better as sellers are becoming more comfortable with listing their homes for sale. Right now more homes are entering the market than is typical for summer and that is a good thing as buyers are not giving up their home searches.
How Is This News Good for Sellers?
The best time to shop for houses is when the market is less competitive. This means that there are fewer buyers looking at the same homes for sale. As a seller you want to put your home on the market before more and more of your neighbors do creating more choices and less competition between other interested buyers. As sellers are beginning to slowly return to the market now is the time to sell while inventory is still pretty low to get the best selling price.
How is This Promising for Buyers?
Though the housing inventory is still low it is growing, and still means more homes to choose from. The opportunity is beginning to grow on your chances of owning your own home with a low mortgage interest rate as more sellers are gradually listing their homes.
Are you looking for a luxury home in Boca Raton, Coral Springs, or the Parkland real estate market? Let me help you find the perfect property. I am an experienced local agent with extensive knowledge of Boca Raton, Coral Springs, and Parkland. Contact me anytime to get started with your luxury home search.  
Are you ready to sell your home? Contact me below to find out what your home is worth!
More for Homeowners
Contact Me Anytime