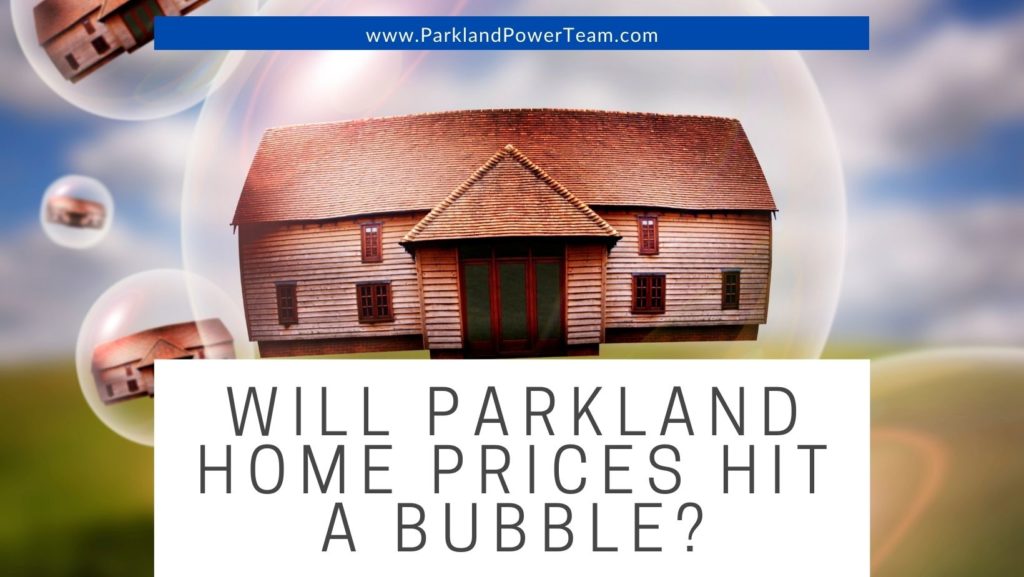 As home prices have been climbing across the country many people have begun to murmur and wonder about the possibility of the real estate market hitting a bubble. A housing bubble is a term used to describe a period in the real estate market where high demand for houses drives the prices up resulting in an unstable market that inevitably bursts due to too much inflation and causes the values of homes to drop.
It is understandable why people would be cautious of this as home prices have risen at new records as far as annual averages are concerned. The Federal Housing Finance Agency (FHFA) reports that the annual appreciation rate of home prices has averaged 3.8% since 1991. Numbers for 2020 have been reported at 7.8% from the FHFA, 7.3% from CoreLogic, and 7% from Case-Shiller. These numbers make it easy to believe that a bubble is on its way, but there are other numbers to take into consideration before coming to that conclusion.
Inflation and Recovery From the Housing Crash of 2007
After the great housing crash of the not too distant past, home prices fell rapidly from the years of 2007 to 2011. Some home values are still recovering from that time, which was an unusually long period of decline. Normal inflation has also had a bit of an impact on today's prices.
Bill McBride of the Calculated risk blog brought up a good point when he wrote that it has been fourteen years since the last housing bubble burst. He went on to say that though the National index is 22.2% above that bubble if a normal rate of inflation is applied to the number it is 2% below that bubble peak.
COVID Impact on Home Prices
Staying at home for longer periods of time had and still has many homeowners reconsidering if the home they live in meets their current and future lifestyle. More and more homeowners are searching for larger yards, space for an office, a home gym, and room to have some time away from everyone else. Experts are predicting that these buyers searching for homes will be staying in them for many years to come.
While there are many more buyers than there would normally be due to the special circumstances, there are also far fewer homeowners putting their homes on the market that are concerned about things like strangers in their home, the future stability of jobs, and being able to find a new home they love. This resulted in a 39.2% decrease in the number of homes for sale as compared to a year prior.
More people buying than normal and fewer people selling than normal has played a big role in home prices escalating. It is expected that more homeowners will begin to put their houses up for sale as the year progresses and the demand for homes and price increases will slow down.
The price appreciation forecasts for this year as reported by real estate experts are 4.5% from the National Association of Realtors, 2.6% from Freddie Mac, 2.1% from Fannie Mae, and 2% from the Mortgage Bankers Association.
This is Not 2006
Lawrence Yun, the Chief Economist of the National Association of Realtors states that while current market factors do remind us of 2006, this is not 2006. In 2006 loans were being handed out to just about anyone. The inventory of 2006 was much larger than it is now as well and builders are not building at the high volumes they were back then.
More: 3 Things you must do if you want to sell a house in 2021
Due to the extra factors that are contributing to the rapid price appreciation, many experts expect appreciation to slow over the next year and the chances of a bubble burst to be less likely.
For more information on homes for sale in Parkland, Coral Springs, Boca Raton please contact me any time.
More for Home Sellers
Contact Me Anytime