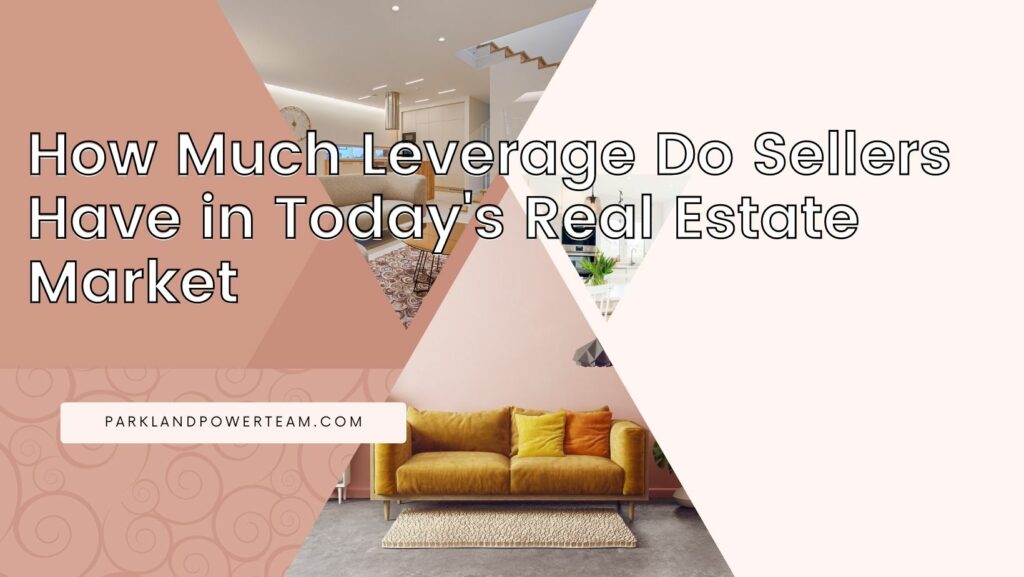 How Much Leverage Do Sellers Have in Today's Real Estate Market – The residential real estate market has been strong for nearly a year. The amount of interested buyers continues to grow and increase the demand in homes for sale, but the inventory of homes for sale has been very low. The Existing Home Sales Report compiled by the National Association of Realtors shows that home sales are up 23.7% from this time last year and the inventory of available homes for sale is down 25.7%. The increase in interested buyers combined with the much lower inventory is leading homes to go into bidding wars across the country.
The Assistant Vice-President for Survey Research at the National Association of Home Builders, Rose Quint, recently stated that the largest reason buyers are not finding homes right now is that they are losing in bidding wars on affordable homes. A recent survey conducted by Rose's employer (NAHB) found that 40% of buyers have been outbid for a home in their quest to purchase a new home. This number is more than twice as high as the 19% of buyers being outbid in 2019.
What Does This Mean for Home Sellers Right Now?
The data from these surveys show that home sellers have a large amount of leverage in the real estate market right now when it comes to negotiating with buyers.
In a home sale negotiation, leverage is the bargaining power that one side of the parties involved in the purchase transaction has. One side's amount of leverage is based on the higher ability to award benefits or eliminate costs for the other side.
The majority of today's buyers are hoping to do three things right now
Purchase a home
Purchase a home at an affordable price before home prices appreciate too high
Purchase a home and lock in an interest rate while they are still historically low
These three main factors driving buyers to find a home give sellers a bigger advantage in the real estate market right now.
Some homeowners are becoming reluctant to sell for the reason that they will then become buyers looking for a home themselves in a market where inventory is low. If a home seller is wise with using their leverage in a home sale, they could find ways to help them in their own home shopping endeavors. For example some home sellers are asking buyers to lease the property back to them until they are able to have their new home built. This allows the buyer to purchase the home at today's prices with today's interest rates and allows the seller a place to live while they await their new home. Many challenges sellers are facing in selling their home are more easily worked out in today's sellers' market.
If you are thinking about selling your home right now, but are worried about something that may become an issue in the negotiation process, it is best to seek the advice of a local experienced real estate agent. They can help you navigate today's market and help you to negotiate a deal that will be beneficial to both parties and might just allow you to purchase the home of your dreams.
For more information on selling your home in Parkland, Boca Raton, or Coral Springs properties please contact me any time.
More for Home Sellers
Contact Me Anytime