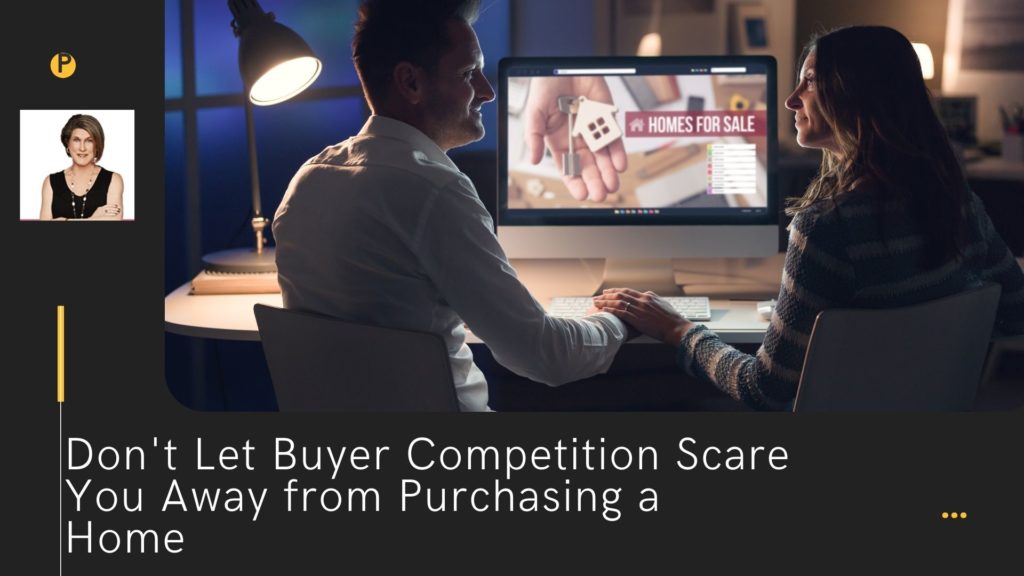 Buyer Competition can make buyers leery of looking for homes. Historically low mortgage rates brought a larger number of interested buyers to the real estate market. The pandemic has also caused homeowners to be reluctant in listing their homes for sale just yet. This has created a market where there is a larger amount of people wanting to buy homes than are selling their homes, a seller's market. This makes finding just the right home more challenging for current home buyers. With mounting competition between buyers, some have wondered if they should drop out of the game altogether with the stakes getting so high. This may not be the best decision for buyers and here is why.
The most recent housing trends report put out by the National Association of Home Builders finds that the time buyers take to look for a home is growing. It reports that 62% of buyers are currently spending about 3 months or more to find the right home. This is an increase of 58% from the year prior. One of the largest reasons for this is the increase in buyers and the decrease in homes for sale. According to the National Association of Realtors, the average home for sale right now is receiving 3.4 offers before it sells.
Comparing this year to last year the report from the National Association of Home Builders shows that buyers are more successful in finding homes in an affordable price range, but those buyers are facing bidding wars when they make an offer on a home. The number of buyers being outbid when making an offer has jumped from 15 to 27%. Many buyers are saying that bidding wars are a big hurdle in buying a home.
Is Buyer Competition Scaring Home Buyers?
All of this news seems discouraging to buyers looking for homes, but there is good reason to get in the game and stick it out according to the National Association of Home Builders. They are predicting that the above-mentioned frustrations will cause about 20% of buyers to hold off on searching for homes until the next calendar year. This prediction is 15% higher than it was last year.
When these buyers return to the market they will be met with predicted higher home prices and higher mortgage rates as the economy becomes stronger. This means homes are predicted to be less affordable in just a few months from now. If affordability is your driving factor in finding a new home, stay strong and keep going.
The current real estate market can be frustrating and stress-inducing when it comes to winning out the right home. With a patient mindset and an expert agent, you can find a home you love and win out over the competition.
For information on Homes in Parkland, Coral Springs, and Boca Raton real estate. and surrounding areas please contact me any time. I specialize in helping buyers and sellers throughout our area including investors and retirees. Let me help make your next home purchase an easy one.
More for Home Buyers
Contact Me Anytime – If you're concerned with buyer competition – let's chat!